Can't say I followed much of what was going on outside my home this week. Hubby is abroad, so Emmie uses that time to play Skyrim, with short breaks to feed the dog and mark her presence on the forum. I'll try to scratch something anyway.
Voice actress Aya Hirano (known more to most of you as Suzumiya Haruhi, and to some as the only woman who doesn't know how to wear a bikini) posted the following to her Twitter account on Monday morning:

I'm starting a certain something at a certain place now. Hmmm… When can I reveal what I'm talking about? (¨;

All done with my morning work~. I did a purfication ritual for "a certain work" at the same Hanazono Shrine that I just visited the day before yesterday. Heheheh (´∀') Just which work is a secret!
Could all that happiness be hinting she was hooked up with a new anime series?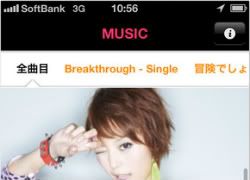 In other Hirano news, she got herself her very own iPhone app. The app is available on the Apple's App store pretty much everywhere for free. The app adds +45 points to your Aya Hirano Stalker skill, and unlocks the live updates on Hirano's Ameba blog account, Twitter timeline, and news perks. It also has photos (of her nail collection, "private" shots, and public performances) as well as links to sample and buy her music. Finally, there are info sections on her 2012 calendar, discography, profile, and online links. Sadly, no Android version for Emmie.
The amusement park Universal Studios Japan hosted a live performance by the K-ON anime's main voice cast and unveiled the life-size figures of the anime's five main characters on Sunday. Over 5,000 showed up for the live performance by Aki Toyosaki (Yui Hirasawa), Yōko Hikasa (Mio Akiyama), Satomi Satou (Ritsu Tainaka), Minako Kotobuki (Tsumugi Kotobuki), and Ayana Taketatsu (Azusa Nakano), even though it only lasted about half an hour. The life-size statues recreate a live performance by the anime's Ho-kago Tea time band, complete with all of their musical instruments.
There's still some time before Ouran High School Host Club film is released, but for now Cinema Today website begun streaming a 35 seconds commercial. To promote not talking, kicking and generally behave or GTFO the cinema. Okay, maybe more polite, but it just shows how popular this series is in Japan. And yeah, out of the two Haruhi's in todays news, this one is superior.
Rawr, well, no cosplay today, since you already had one earlier, but here, have some musics:
PS. Some images are clickable for a bigger version.
PS2. Join Viva's Path to Revelations Assassin Game~